German writing


Other books by Franz Kafka
published by Twisted Spoon:
A Country Doctor
A Hunger Artist


from CONTEMPLATION

by Franz Kafka

translated from the German by Kevin Blahut
illustrated by Fedele Spadafora





The Wish to Become an Indian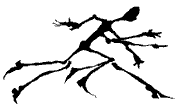 If one actually were an Indian, instantly ready, on the running horse, slanting into the air, trembling again and again over the trembling ground, until one shed the spurs, because there were no spurs, until one threw away the reins, because there were no reins, and hardly saw the land ahead as a smooth-mown heath, already without horse's neck and horse's head.
The People Running by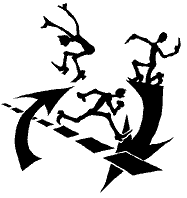 When one is taking a walk through the street at night, and a man — already visible from a distance because the street rises in front of us and the moon is full — runs toward us, we will not tackle him, even if he is weak and ragged, even if someone is running behind him and screaming, but we will let him continue running. Because it is night, and we cannot do anything about the street's rising in front of us in the full moon, and besides, maybe these two have staged this chase for their own entertainment, maybe both of them are pursuing a third, maybe the first man is being pursued even though he is innocent, maybe the second man wants to kill him and we will become accomplices to the murder, maybe the two of them know nothing about one another and each is going independently to his bed, maybe they are sleepwalkers, maybe the first man is armed.

And after all, don't we have a right to be tired, haven't we drunk a lot of wine? We are happy when the second man has also vanished from sight.
Excursion into the Mountains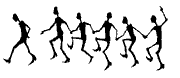 "I don't know," I cried without a sound, "I just don't know. If nobody comes, then nobody comes. I have not done anyone any harm, nobody has done me any harm, but nobody wants to help me. Absolutely nobody. But really it is not this way. Just that nobody helps me — otherwise absolutely nobody would be fine. I would really like — and why not? — to make an excursion in the company of absolutely nobody. Into the mountains of course, where else? How these nobodies press against each other, all these arms, crossed and entangled, all these feet, separated by tiny steps! It is understood that everyone is in tails. We don't walk so badly, and the wind moves through the gaps that we and our limbs leave open. In the mountains throats become free! It's a wonder we don't sing."


© Twisted Spoon Press
translation © Kevin Blahut





ISBN 978 80 902171 5 7
72 pp.
130 x 180mm
18 b/w illustrations
hardcover
short fiction

Price of €13.50 includes airmail worldwide

Order in the US ($13.50):
Amazon
Powells
SPD

Order in the UK (£8.95):
Amazon UK
The Book Depository
Central Books